Featured Golf Travel Destinations For PEI Golfers
Look for or dreaming about your next golf trip? Select a region button or browse the whole section.
International Golf Destinations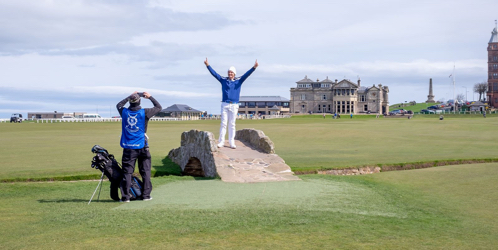 The Experience St Andrews
Through a longstanding contract with St. Andrews Links Trust, The Experience St Andrews guarantees tee-off times on the Old Course, allowing golfers to make bookings months in advance with the security of consecutive start times. Itineraries may be customized to meet the exact requirements of your group depending on the number of nights and rounds required.
More Information »
Golf Packages »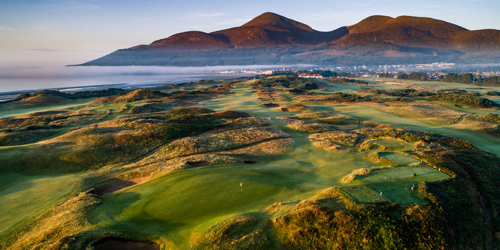 Ireland Golf Packages
Sullivan Golf & Travel provides the ultimate in golf travel experiences for large and small groups. Since 2004, we have been strongly committed to offering you, our customer, with the highest level of service, a quality product to suit your needs and most importantly the warmest of welcomes.The Experience St Andrews provides luxury golf trips that guarantee your round on the Old Course!

Our luxury golf golf packaes can be customized to make your experience of the Old Course the way you've dreamt it. They guarantee your round on the Old Course, which means you don't need to take your chances in the daily ballot. And all our trips can be extended to include other championship courses and resorts in Scotland, England and Ireland.
More Information »
Golf Packages »
Mountain Golf Destinations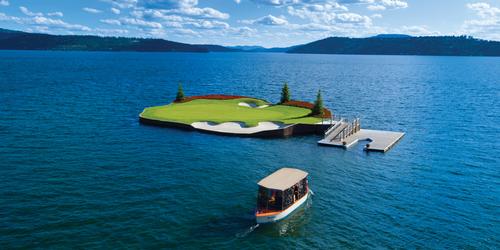 The Coeur d'Alene Resort
Stay and play the world-famous Floating Green with our most popular overnight golf package. The Floating Green Golf Package includes overnight lakeside accommodations and golf for two players, and features all the extra amenities described above.
More Information »
Golf Packages »
New England Golf Destinations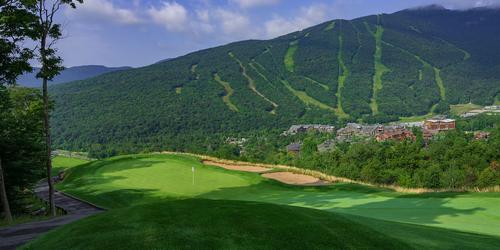 The Mountain Course at Spruce Peak
The rugged design of the acclaimed Mountain Course at Spruce Peak reaches an elevation of more than 1,800 feet and features rock outcroppings, wildlife at every glance, and sweeping views of both Spruce Peak and Mt. Mansfield. Enjoy world-class hospitality as you play up, over, and around the Green Mountains.
More Information »
Golf Packages »
Southeast Golf Destinations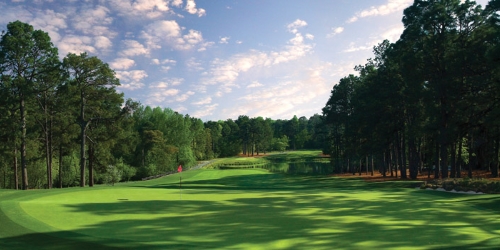 Pinehurst, Southern Pines, Aberdeen Area
With over 30 golf courses within a 15-mile radius, including the host courses for the 2024 U.S. Open and 2022 U.S. Women's Open Championships, it's no surprise that the Pinehurst, Southern Pines, Aberdeen area also has the highest concentration of courses of any area on Golf Digest's 2017/2018 list of America's 100 Greatest Public Courses.

Nestled in the rolling Sandhills of central North Carolina, the Pinehurst, Southern Pines, Aberdeen area was the long-time home to the father of golf course architecture, Donald Ross, and is home to many of his masterpieces and some of golf's most memorable moments. So whether you're playing the legendary courses, enjoying the timeless southern charm or taking part in the region's storied traditions, there's no other place in the world quite like the Home of American Golf.
More Information »
Golf Packages »
Southwest Golf Destinations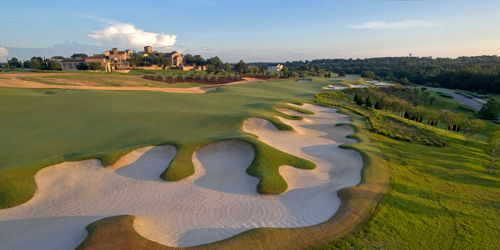 Bella Collina
Offering an unparalleled luxury experience, Bella Collina, located in Montverde, Florida just outside Orlando, is nestled alongside Lake Apopka and Bella Collina's own spring-fed Lake Siena. The golf course boasts impressive views including dramatic elevation changes that will test both your skill and creativity. A Sir Nick Faldo design, Bella Collina is proud to be one of the top private golf courses in Central Florida, offering members access to world-class amenities coupled with exceptional service.
More Information »
Golf Packages »